Farmhouse
---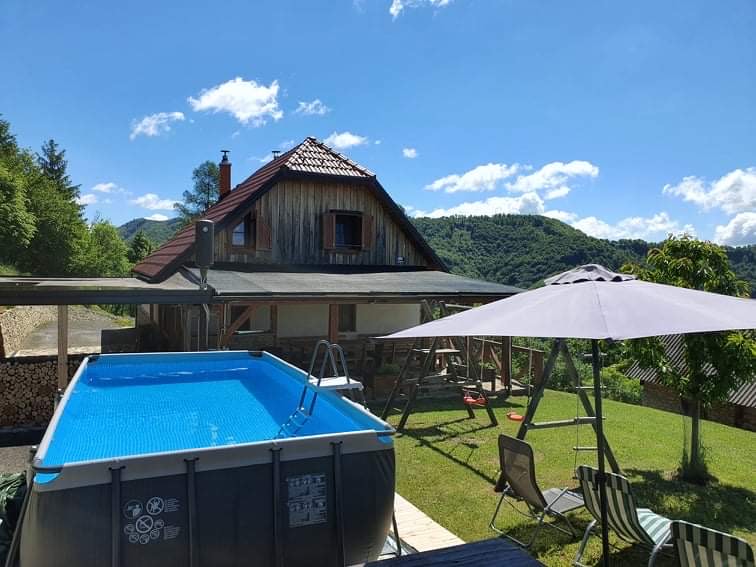 Farmhouse features a covered terrace with a view of the forests of Macelj and Log, all the way to Sljeme (Croatia), Hrvatsko Zagorje (Croatia), Gorjanci, Kozjansko, Obsotelje and the Zasavje Hills with a mighty tower on Mount Kum, which makes sitting there a unique experience.

Bedroom 1: 1 double bed (2 persons)

Living room: 2 × sofa (2 × 1 person)

Bedroom 3: 1 double bed (2 persons)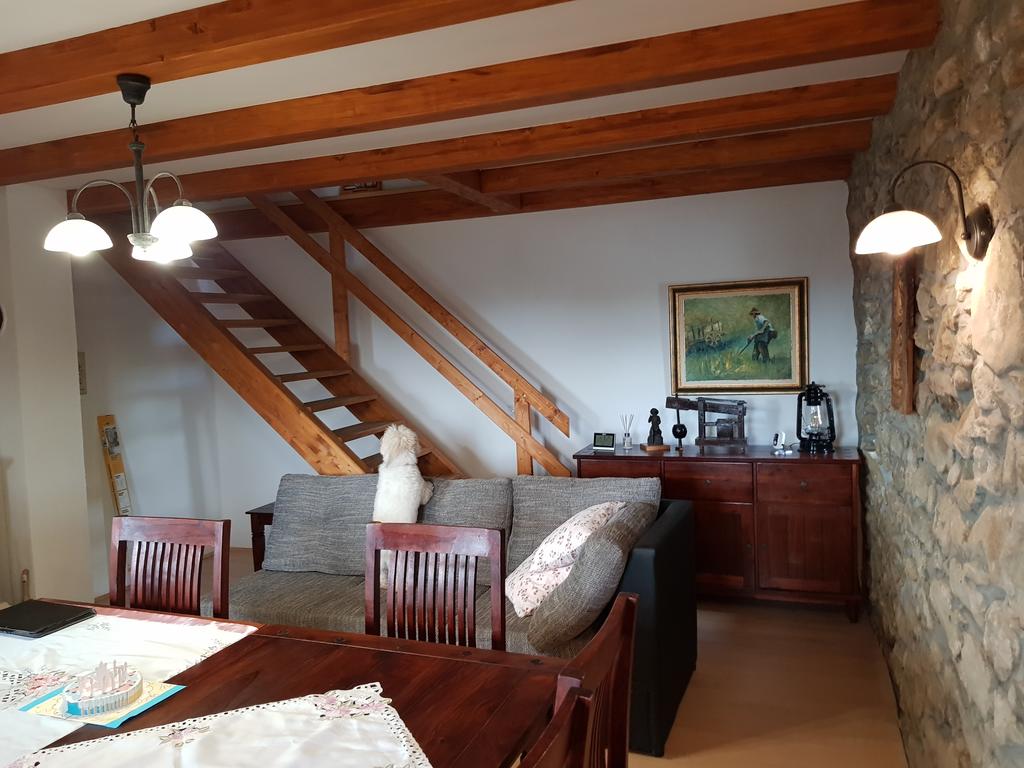 Beautiful view, peace,
fresh air and positive energy are balm to the soul.
We offer accommodation, i.e. renting a renovated traditional farmhouse.
On the ground floor there is a kitchen with dining area, a larger dining room with a living room and a TV, a bedroom with a double bed and a bathroom with a toilet and shower.
From the ground floor, you can access a large covered terrace with a summer kitchen.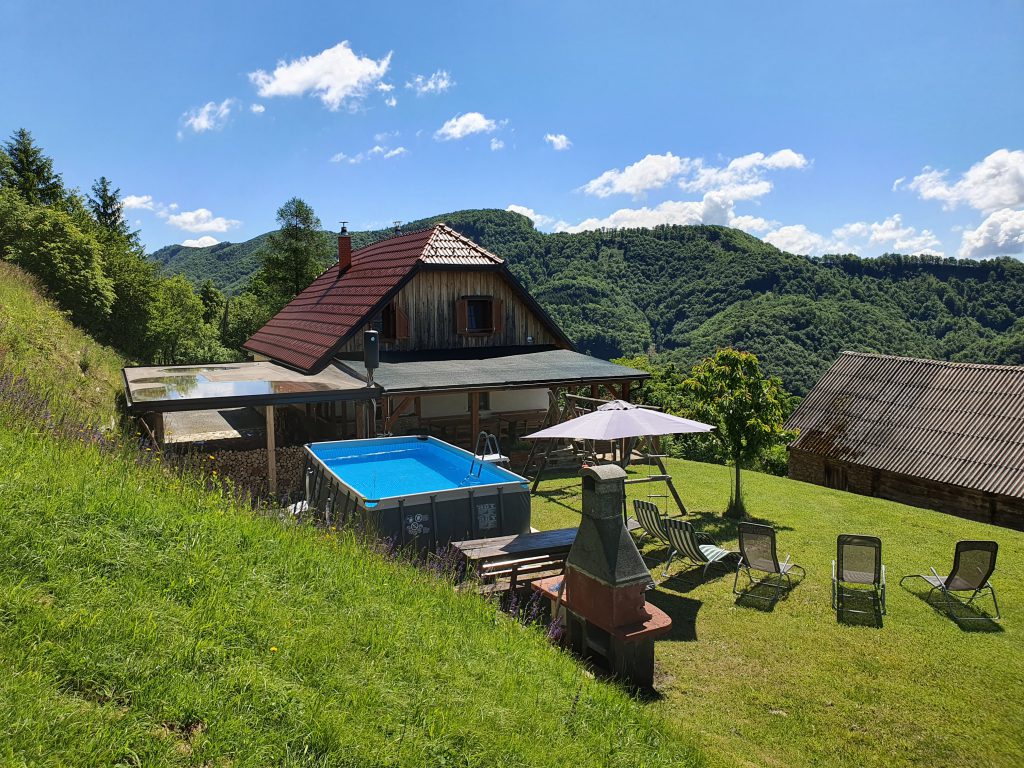 The covered terrace is the soul of the house.
There are swings and sun chairs in front of the terrace. In addition to a magnificent view, you will surely be amazed by complete silence, bird's singing, fresh air and more.
The terrace features a summer kitchen, where you can make your coffee, enjoy the fresh air, walk barefoot on dewy grass early in the morning, etc.
We have prepared a swimming pool on the lawn in front of the terrace, measuring 5.30 m x 2.50 m x 1.30 m.
You can pleasantly refresh yourself after walks, recreation…
or just spend the day resting, swimming and refilling your batteries. It is perfect also for children.
You will also find an outdoor shower.
The summer kitchen is equipped with all the necessary utilities for preparing food for yourself and your loved ones. There is a fireplace on the grass to prepare your grilled masterpieces.
Your children will love the swings.
Behind the terrace, there is a covered canopy for your car (max 2) so that it will not be exposed to the sun.
---
---
Gallery
---
Booking and price list